UWC Lebanon Impact
Attending a UWC is only the first step. A UWC education opens up a myriad of post-secondary prospects for students. There are UWC-specific scholarship opportunities at many universities in the US, Canada and worldwide. In addition, UWC students' scholarship, post-secondary and career possibilities are widened even further through the large network sustained by this educational movement.
After graduating from UWC, our students go to a variety of different colleges and universities all around the world, to pursue degrees and initiatives that align with their potential, strengths and interests. Below is a list of universities attended by our alumni body.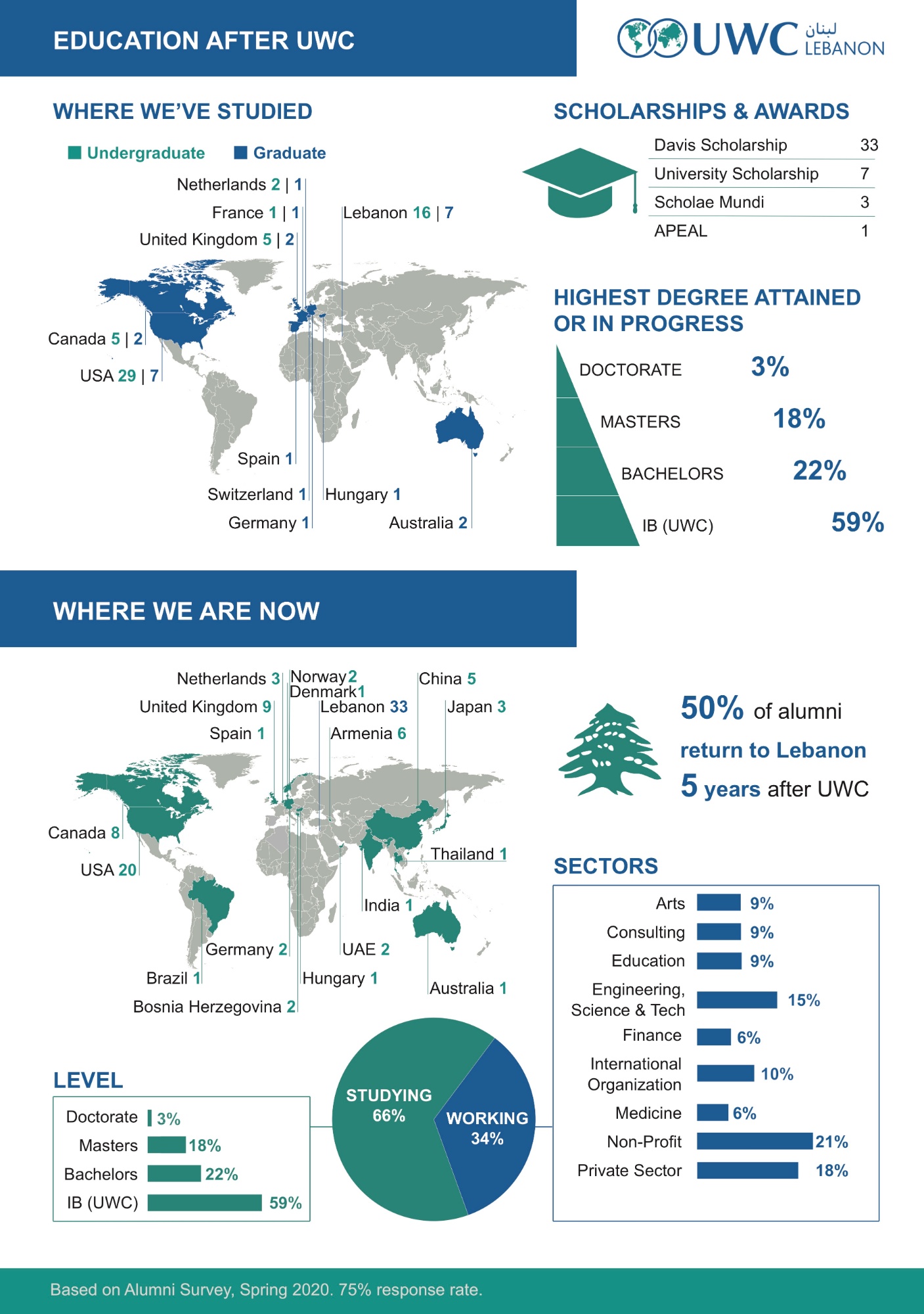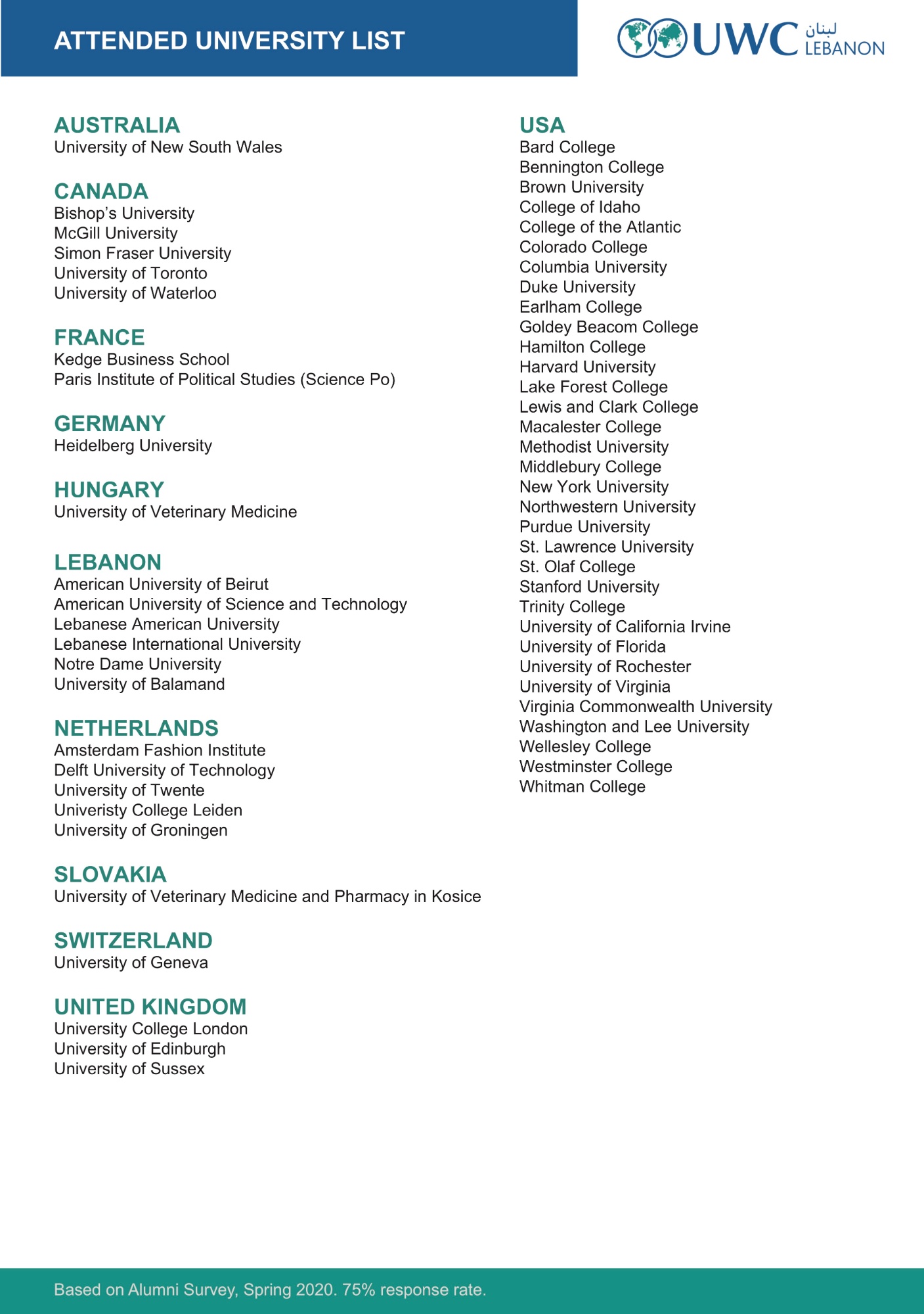 Davis UWC Scholars is just one of many post-secondary scholarship opportunities available exclusively to UWC graduates. UWC students have the privilege of receiving scholarships to more than 90 Ivy League and Liberal Arts colleges in the US, thanks to this international scholarship program, supporting more than 3,100 undergraduates from 164 nations.
In addition to university opportunities, UWC students are part of a worldwide community of like-minded alumni who adhere to the UWC values and are committed to making changes in their communities and in the world. For more information about UWC graduates from Lebanon, please see the Impact Stories of some of our alumni.