Why Study at a UWC?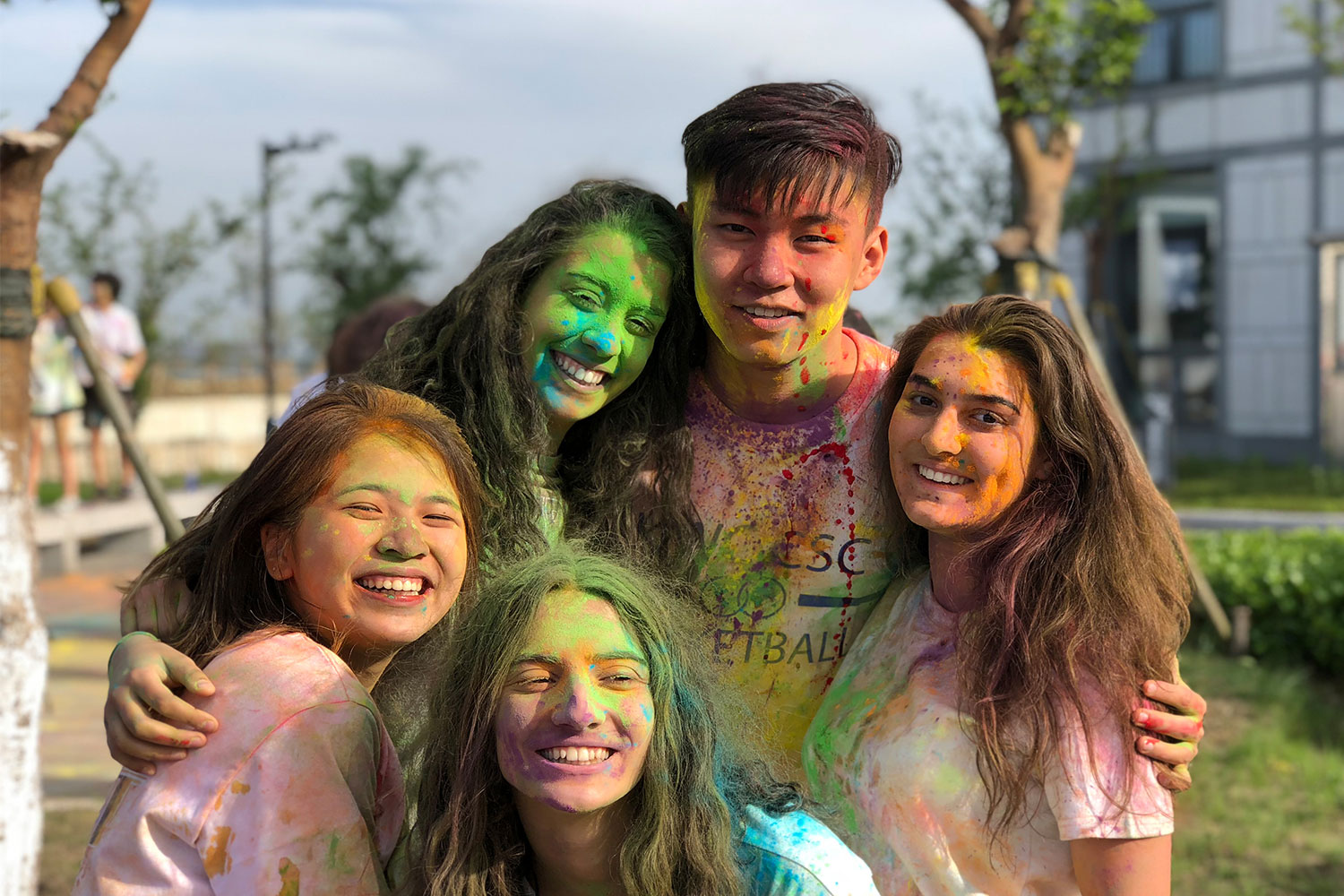 With generous scholarships available, being accepted to a UWC school only depends on who you are; it does not depend on your ability to pay for your education. So, if you're thinking about where to study while you're between the age of 16-19, here are ten reasons why a UWC school might be the perfect environment for you.
You see issues in the world that you want to change
UWC isn't just a family of schools. We are a movement providing an educational experience that nurtures those who want to work towards global peace and sustainability. Our students are passionate about having a positive impact on the world and addressing issues that matter to them and to their communities.
You want to understand other cultures and world views to your own
UWC schools are found in 18 countries across four continents. However, within each school, we deliberately shape our community to bring together people from different nationalities, backgrounds, world views, and experiences. You won't just study with others from around the world, you'll live with them too.
You want to be part of a global community of change-makers
UWC was founded in 1962, and we now have a global alumni and student community of over 60,000 people around the world. Once you join a UWC school you will also join that extensive network of leaders and change-makers already having a positive impact on the world and the lives of others.
You care about having a positive impact on the lives of others
Compassion for and understanding of other people – no matter how different their world view may be from yours – is a core value of UWC students and alumni. If you care deeply about having a positive impact on the lives of others, then you'll find yourself in good company at a UWC school.
You want to challenge and be challenged
If you need a greater challenge from your school experience and want to challenge yourself and others further, then a UWC school might provide the perfect environment for you to progress to the next stage of your school career and beyond. In our schools, you can achieve more than you ever thought possible.
You want a school that doesn't only focus on grades
Academic achievement is important, and our students study hard and succeed. But we focus on a much wider experience, recognising that grades on a piece of paper do not define who you are and the impact that you will go on to have on the world. Community engagement projects, trips, physical activities, dialogues and discussions, personal projects, and more are as much part of the UWC experience as studying towards the IB Diploma.
You want a qualification highly respected around the world, whichever path you choose to take
All of our schools follow the International Baccalaureate (IB) Diploma Programme which is recognised and highly regarded worldwide by leading universities and employers irrespective of which path you may follow. The programme is loved for the breadth of subjects that can be studied, the depth of focus of the extended essay, and its commitment to service.
You want to see the world and to understand it
With schools in 18 countries, studying at a UWC school offers you the opportunity to live away from your home country, and to immerse yourself in the local community and culture. You'll also form lifelong friendships with students from other countries, providing a warm welcome as you travel the world in future years.
You want to lead a life of meaning and impact
With the types of experiences and opportunities that you'll have at a UWC school, and through the passions and projects that you'll pursue, you will already be living a meaningful and impactful life. Your cultural understanding, your compassion for others, and your drive to make a difference in the world will lay the foundations for living a life that truly makes a difference to the world.
You're ready
If the previous nine reasons excite you, and you have the will, the drive, and the resilience to embrace a new challenge, then you might just be ready for the UWC experience. Why not submit an application and see where it might take you?